Introduction
Table of Contents
The rise of women's cricket, for many, is a 'new' thing. Cricket has long been known as a gentleman's game, associated with the male elite. However, women have played cricket competitively for almost as long as men. The first recorded women's cricket match dates back to 1745.
Yet even with this long history, women's cricket has faced immense challenges in gaining support, resources, and recognition in the shadow of the men's game.
While women's cricket is still developing, the past 20 years have grown tremendously, with more significant funding, professionalisation, and global participation. However, significant gaps remain compared to the men's game regarding resources, media coverage, and cultural attitudes. There is still a long way to go to bring women's cricket into the mainstream.
This article will analyse the key milestones and impacts of the growth of women's cricket, the ongoing challenges facing the women's game, and what is needed to take women's cricket to the next level worldwide. The potential for women's cricket is immense, but realising it will require continued investment, policy changes, and a shift in public perception.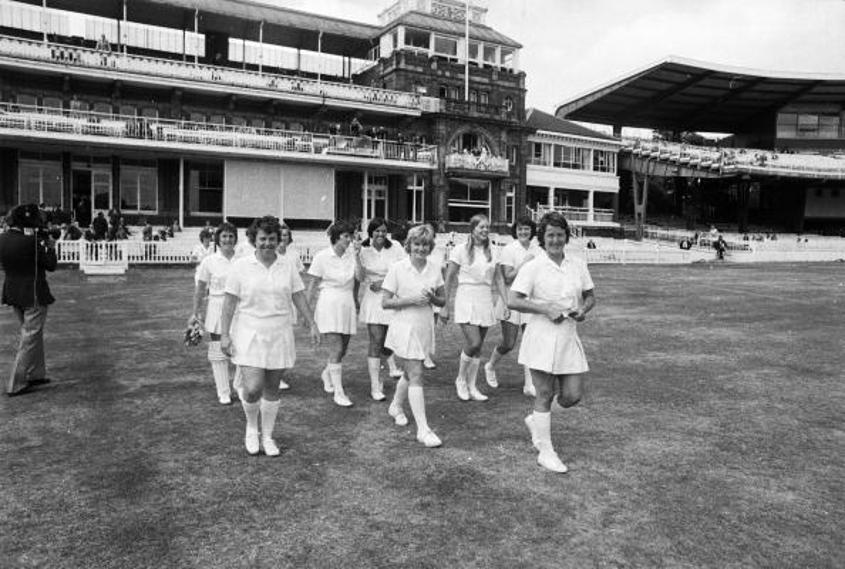 The Rise of Women's Cricket
Women's cricket has faced a long, slow journey but is now seeing exponential growth. Some key milestones and developments that demonstrate this growth include:
1926 – Founding of the Women's Cricket Association, which would govern women's cricket in England until merging with the ECB in 1998. This helped formalise competition.
1934 – First women's Test match played between England and Australia. This marked the beginning of women's cricket at the highest level.
1973 – The first-ever Women's World Cup featured just four teams: England, Australia, New Zealand and Jamaica.
1998 – Women's cricket was included in the Commonwealth Games, bringing the sport into a major multi-sport event. The publicity helped boost the profile of the women's game.
2005 – The ECB introduced professional contracts for women cricketers, marking a significant step forward in treating women as professional players.
2014 – The ICC granted women's Test matches full international status after 90 years of women's Test cricket being ignored.
2020 – The T20 World Cup final between Australia and India set a record for the highest attendance at a women's sporting event with 86,000 fans.
This growth has been underpinned by the professionalisation of women's cricket across the last 20 years. Top players now have access to central contracts, guaranteed salaries, better training facilities and resources from their national boards and the ICC.
Domestic T20 leagues like the WBBL in Australia and The Hundred in England have provided more opportunities for players to compete in high-level tournaments. This has driven standards higher.
Sponsorships have also grown, with companies like Kia, Vodafone, Toyota and others backing major women's events. Broadcast and digital viewership is rising, too, exposing the women's game to wider audiences.
Challenges Facing Women's Cricket
While progress has been made, women's cricket still faces immense challenges in reaching the same level of support and public interest as men. Key challenges include:
Funding and Resource Disparities
There is a vast difference in the funding and resources provided to women's cricket compared to the men's teams. For example, Cricket Australia's annual budget for 2021-22 provided $71 million in funding for the men's team but only $30 million for the World Cup-winning women's side.
Pay Inequity
Elite women cricketers also earn a fraction of their male counterparts. Australia's top women players can earn $200,000 annually with their national contracts and WBBL deals. But this pales compared to Steve Smith and David Warner, who take home $2 million per year from their national contracts alone.
Fewer Teams
While over 100 nations have men's teams, only ten have full-member status in women's cricket. Fewer girls and women have opportunities to participate in cricket due to many countries' lack of facilities and cultural barriers.
Media Coverage & Promotion
Even in countries like England and Australia, women's cricket gets a tiny fraction of the media coverage dedicated to men's matches and tournaments. Marketing budgets are also much lower. This lack of visibility severely restricts the ability to build fan bases.
Outdated Attitudes
Cricket culture has been associated with sexism and the exclusion of women for centuries. While these attitudes have moderated, discrimination still occurs, impacting things like securing sponsorships, media publicity, and fan support for the women's game.
—
Overcoming these challenges will require top-down policy changes and a shift in public perceptions. National boards must invest more in women's cricket and prioritise pay equity. The ICC must encourage its full members to develop women's cricket domestically. Broadcasters should increase coverage of women's matches. And importantly, attitudes within cricket culture need to evolve to welcome women as equals.
The Road Ahead for Women's Cricket
For women's cricket to truly thrive, a multi-pronged approach is required from stakeholders across the sport:
National Cricket Boards
Boards like the ECB, CA and BCCI wield immense influence. They must invest more in women's cricket, not just at the international level but building grassroots participation and elite domestic competitions. Funding should aim for parity with men's cricket. Facilities and staffing must be equal as well.
ICC
The ICC has made recent reforms to increase support for women's cricket. But they must mandate minimum standards across all member nations, such as requiring a certain number of contracted women players. The proposed WTC for women's teams is an excellent step forward. Global development funding specifically for women's cricket is also essential.
Broadcasters
Media rights holders for cricket, like Star Sports, Sky Sports and Channel 9, must televise far more women's matches to build audiences. Even marquee events like the Women's Ashes have received minimal coverage. Series involving India, Australia and England should be broadcast globally.
Sponsors
Sponsorships account for the bulk of revenue in women's cricket. Brands that wish to connect with women consumers should back more stars and leagues. Long-term partnerships are ideal to prevent precarious financial situations for women's leagues.
Member Nations
Beyond the 'Big Three', smaller cricketing nations must also develop women's cricket. Even full members like South Africa, Pakistan and Sri Lanka have much room for improvement. Nations like the USA, Scotland, and the Netherlands should also be encouraged to launch women's programs.
Summary
With coordinated efforts from these stakeholders, critical needs for women's cricket include:
Professional domestic leagues in key markets like Australia, England, India and the West Indies. The WBBL has been an enormous success that can be replicated.
Grassroots programs targeting girls and women to increase participation and build future talent pools.
Match fees, salaries and prize money are equivalent to the men's game. Pay should be based on skill and revenue potential, not gender.
Equal media coverage and global broadcasting of major events like the World Cup and Ashes.
Promotion of women's cricket role models that inspire girls everywhere to play cricket.
If more nations take the same path as Australia, England, and India have in professionalising women's cricket, the sport can realise its full potential. Women deserve to compete and excel at the same level as men. But it will take proactive effort and investment to get there.
Conclusion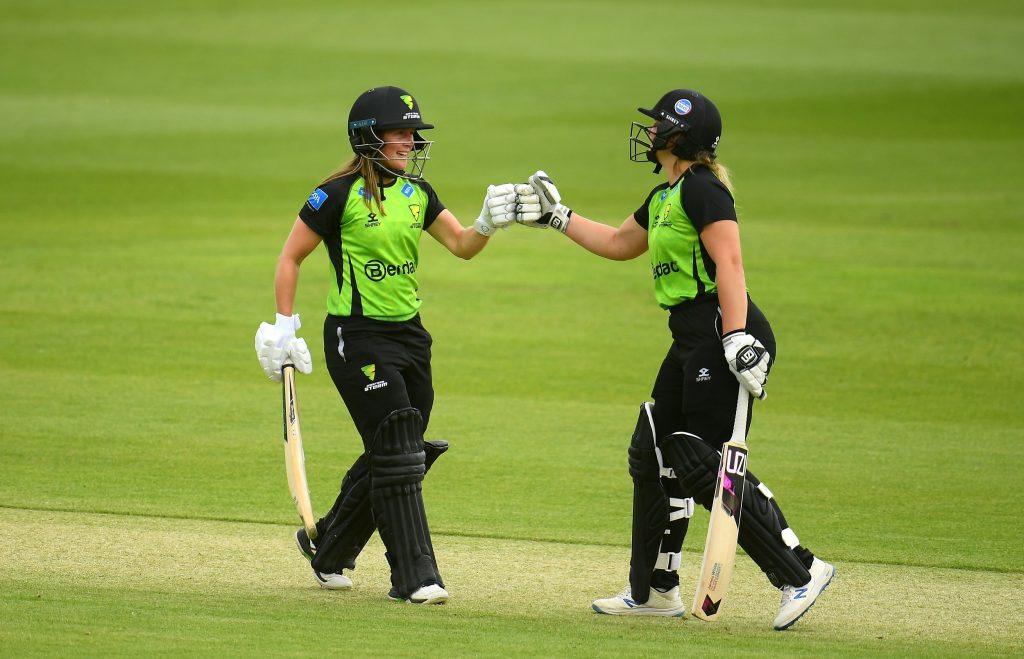 Women's cricket has come a long way from its early beginnings in the 18th century. The past 20 years have produced significant resource advancements, competitiveness and participation. However, women still face many obstacles in reaching equity in the men's game.
Achieving fairness for women cricketers will require surmounting challenges around funding disparities, pay gaps, lack of media coverage, cultural attitudes, and support outside a handful of nations. But the model for success exists if governing bodies, broadcasters, sponsors and member nations undertake initiatives to foster women's cricket.
If given the exposure, the fan bases and talent pools await to be tapped into. With the right level of commitment, women's cricket could be a truly global game played by millions.
Today's young stars could become household names tomorrow, inspiring the next generation. The potential is enormous, but realising it demands urgent action to progress women's cricket.